GEOMETRIC DRAFTING

Geometric dimensioning and tolerancing is a lot more than just the 14 geometric control symbols. In simplified terms, GD&T is a means of dimensioning and tolerancing a part with respect to the function of the part and the relationship that the part has to its mating part.
State-of-the-art design and manufacturing technology does not make it any easier to precisely communicate functional requirements in drawings. GD&T is essential for clear communication, so that production matches design and inspection understands what and how to measure. Lack of awareness of this fundamental principle can result in costly mistakes which negatively impact the company's profitability.
Geometric Drafting Training and Consulting (GDTC) is committed to train design, manufacturing, and quality personnel the technology of Geometric Dimensioning & Tolerancing (GD&T) using a comprehensive and effective curriculum, so that manufacturers and suppliers can deliver high quality, best-cost products to customers on time.
How does using plus/minus tolerancing contribute to hidden costs?
Hidden costs due to traditional plus/minus tolerancing come from:
Design errors produced by designers.
Interpretation errors by manufacturing and inspection personnel.
Drawing mistakes uncovered during the downstream process.
Miscommunication of design requirements between suppliers and manufacturers.
Cost of poor quality – both internal and external failures.
How does GD&T help save time and money?
GD&T helps save time and money by:
Detecting and correcting design errors early in the development process.
Providing consistency in inspection verification.
Reducing scrap and rework.
Reducing drawing changes.
Increasing production rates and reducing down-time.
What other benefits can be gained from using GD&T?
Some of the benefits attributed to GD&T are:
Depicts functional design relationships accurately.
New designs can be analysed correctly using tolerance stacks.
Provides a common language for the production team.
Makes maximum use of available tolerances.
Insures parts interchangeability.
Facilitates functional gauging.
Offers clear rules and a quality-oriented design philosophy.
Allows multiple source procurement.
The GD&T Training You've Been Looking For!
Public training is a cost-effective way to receive professional training. The curriculum has been honed to be very practical.  Courses have been designed to fulfill the knowledge and skills requirements for manufacturing, design, drafting, process, inspection, quality, and related engineering positions. In-house training provides a curriculum tailored to your operation at your facility.  Any of our public courses can be customized as an on-site program.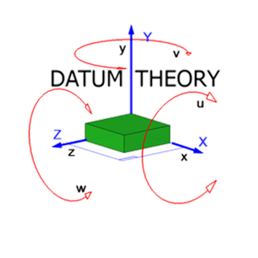 This 3-day course is an introduction to the ASME Y14.5 standard.  Participants gain an understanding of the rules, definitions, principles, and meanings of the symbols and modifiers of GD&T as applied to engineering drawings.      Online training available now!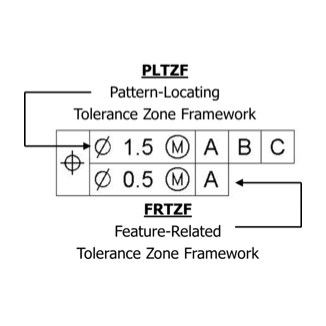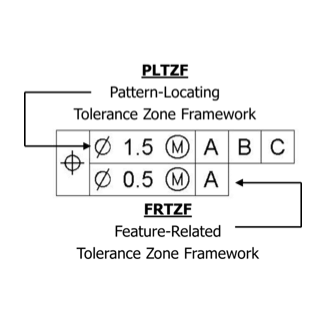 This 3-day GD&T course is a comprehensive GD&T course focused on practical application. Participants gain knowledge of proper Datum Feature selection and specification. They also learn to properly interpret and apply each of the Y14.5 controls and rules.                                        Online training available now!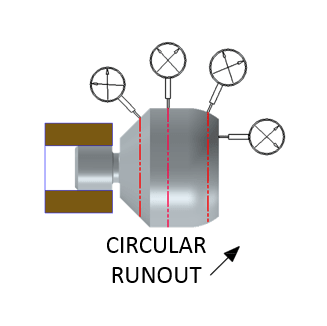 This 3-day course is an advanced GD&T course designed specifically for those who must operate, program, or interpret the output of measuring devices.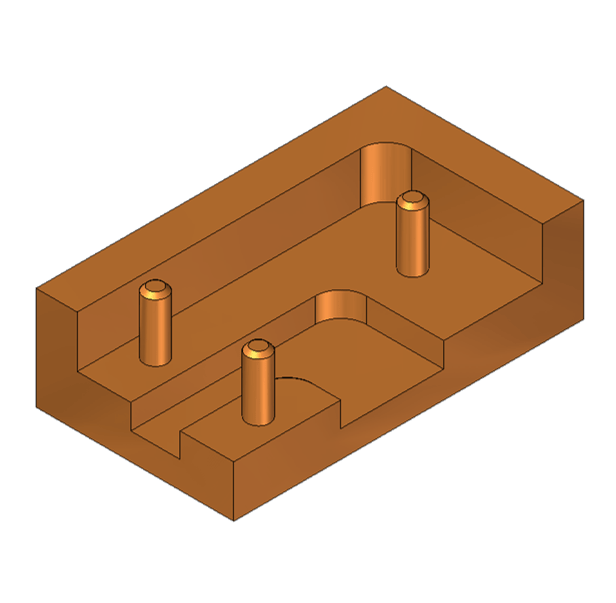 This 2-day course is about learning the proper application of functional gaging and inspection techniques to increase your production of quality parts.
This 2-day program is designed for anyone who is proficient with the concepts and practices of GD&T, and responsible for specifying, and analyzing tolerances.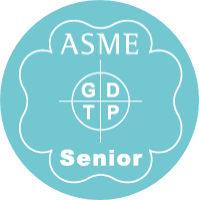 This 3-day course is designed for anyone preparing for either the Technologist or Senior Level ASME GDTP Certification Exams.